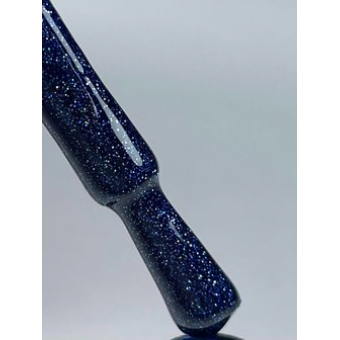 7,95
Prijs in spaarpunten: 120
Prijs in spaarpunten:

120

Model:

89

Levertijd:

1-2 werkdagen

Spaarpunten:

7
Omschrijving
De sterke pigmentatie van Black gelpolish zorgt voor een unieke tint, die al vanaf de eerste laag dekkend is. Black gelpolish maakt geen strepen en loopt niet uit naar de nagelriemen. Black gelpolish is duurzaam en goed bestand tegen beschadigingen.

Volume:
8 ml

Uithardingstijd:
LED 60 sec / UV 2 min

Opmerkingen:
Door de verschillende resoluties van uw beeldscherm is het mogelijk dat de kleuren van de foto's enigzins kunnen afwijken van de echte kleuren van onze producten. Kom vrijblijvend langs in één van onze winkels om de kleurstalen te zien. Bewaar de UV/LED producten uit het zonlicht en op een koele en droge plaats.

Veiligheidsmaatregelen:
Uitsluitend voor professioneel gebruik. Bij contact met ogen overvloedig met water spoelen en een arts raadplegen. Vermijd contact met de huid. Lees aanwijzing voor gebruik zorgvuldig. Buiten bereik van kinderen bewaren.

Ingredienten:
2-Hydroxyethyl methacrylate, Diphenyl(2,4,6-trimethylbenzoyl)phosphine oxide, Acrylates Copolymer, Silica dimethyl silyate, May contain: CI 77981, CI 77266, CI 18965, CI 15510, CI 73360, CI 73900, CI 73385, CI 74160, CI 74260, CI 73915, CI 77007, CI 77492, CI 59040.

Al onze producten zijn cruelty en vegan free.

Gebruiksaanwijzing:
Gellak behandeling:
1. Ontsmet de handen desinfecterende handgel en duw voorzichtig de nagelriem met een wood stick of een pro pusher achteruit.
2. Maak de natuurlijk nagel mat met de Diamond vijl 180/240 gritt.
3. Verwijder het resterende stof met een manicurebrush.
4. Breng een dun laagje Black nail prep aan om de nagels te ontvetten.
5. Poets een dun laagje rubberbase aan op de ontvette nagel, hard deze 60 sec uit in een LED/UV lamp.
6. Breng vervolgens een dunne laag van de gewenste Black gelpolish aan en hard deze 60 sec uit in een LED/UV lamp. Breng vervolgens een tweede dunne laag aan en laat deze opnieuw 60 sec uitharden in de LED/UV lamp.
7. Breng vervolgens de Black no wipe of de no uv top coat aan, hard deze 2 min uit in een LED/UV lamp.

Beoordelingen (0)
Beoordeel
Note: HTML-code wordt niet vertaald!

Verder