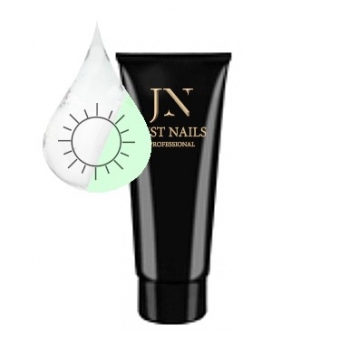 Model:

night life

Levertijd:

1-2 werkdagen
Omschrijving
inhoud: 30ml
Night Life Polygel is melkachtig wit tijdens de dag en in de avond gloeit neon helder groen / geel.
Polygels zijn zo elastisch als gels en toch zo sterk als acryl! Deze nieuwste technologie vereenvoudigt het nagelontwerp sterk. Door de unieke consistentie kan de polygel niet meer gemodelleerd of geschilderd worden zoals UV Gel gewend is, maar kan hij in vorm worden geperst met de juiste vloeistof zoals bij acryl, maar kan hij nog steeds worden uitgehard in een UV- of LED-combinatielamp. Dankzij de eenvoudige toepassing en de grote consitent, absoluut niets loopt in de nagel randen en de modellering is bijna twee keer zo snel afgewerkt. Alle nagels kunnen gelijktijdig worden uitgehard en hebben meestal slechts een beetje verfijning achteraf nodig. De polygels hebben een super hechting aan de natuurlijke nagel en hebben geen tot een zeer lage warmteontwikkeling onder de lamp.
Gelukkig produceert de juiste vloeistof niet langer een onaangename geur zoals acrylvloeistof.
Door de hoge viscositeit zijn kleine luchtbellen niet altijd te vermijden!
Beoordelingen (0)
Beoordeel
Note: HTML-code wordt niet vertaald!

Verder